Save the VAT!
We've got a great offer available from Husqvarna for buyers of new 2019 model Mini Bikes and Enduro bikes: Save the VAT.
The equivalent value to the 20% VAT on the original recommended price has been taken off the sales price, meaning you can now grab a last minute Christmas gift of a TC50 for just £2999 or treat yourself to the highly regarded TE300i for under £7k.
Offers are available whilst stocks last, which we don't expect to be for long, so call Mike now on 01962 771122 to secure your bike (or bikes!).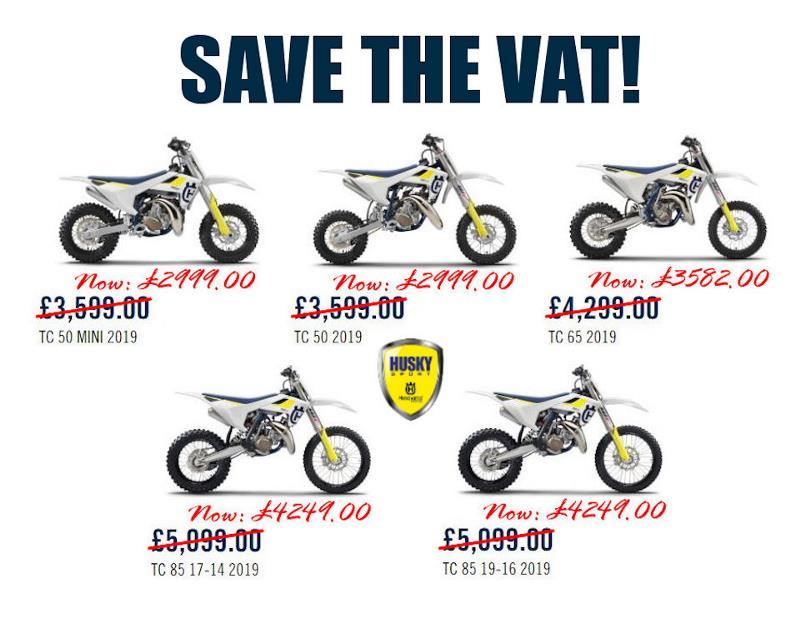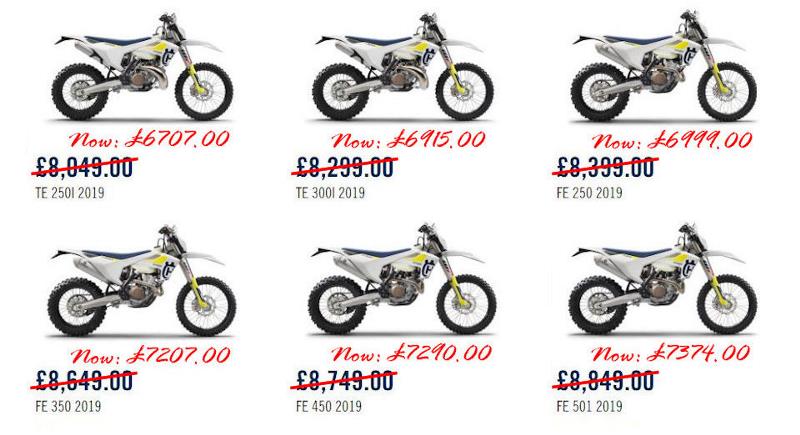 Return to the previous page